Battery Tester ST2523
Goods expected soon
Details
Fachberatung unter
+49 421 277 9999
Description
Product information "Battery Tester ST2523"
Highlights
Impedance basic accuracy: 0,1%
Voltage basic accuracy: 0.05%
Min. resolution of impedance: 1µΩ
Min. resolution of voltage: 100µV
Max. Test speed: 50 measurements
1kHz AC test with constant current
Max. Input voltage 65V
Technical data
Various test functions

4-wire measurement, the test cannot be influenced by the impedance of the test leads
Display as deviation (absolute/relative) from reference value

Measurement of R, V, L, Z, θ
4.3" LCD color display
LCD resolution 480×272
Direct display of measured value as well as display as deviation from reference value ΔABS, Δ%
U, I Test signal level display
Graphical display and evaluation
10 sorting ranges, upper and lower limit, overflow and alarm function
Statistics, such as CpK, Cp, etc.
100 memory locations
Save screen contents to USB stick with COPY button
Trigger function by foot switch
HANDLER interface
RS232, USB DEVICE, GPIB (optional) for data transfer to PC and remote control
USB HOST for use with USB data carrier
Power supply: 198V - 242V
What's in the box
ST26011A 4-wire Kelvin test clamp
Power cable
Spare fuse
Operating instructions
Factory calibration certificate
Technical data
Technical data

Model
ST2523
ST2523A
Display
Resolution
4.3" 480x272 24-bit color TFT display
Displayed digits
R: slow 5 digits, max. displayed value 35000;
fast 4 digits, max. displayed value 3500
V: slow 5 digits, max. displayed value 31000;
fast 4 digits, max. displayed value 3100
Parameter
R, V, R-V, Z-θ°, Z-θr, L-Q, L-R, R-X, R-Q
Measuring accuracy
R: 0.1%, V: 0.05%
Test signal source
Frequency
1kHz±0.2Hz Sine wave
Constant current
100mA/10mA/1mA/100µA/10µA
Display range
R / Z / X
1µΩ - 3,5kΩ
DC V
100µV - 65V
100µV - 310V
L
0.2nH - 1H
Q
0.001 - 9999.9
θd(deg)
-179.99° - 179.99°
θd(rad)
-3.1416 - 3.1416
Mathematical operations
Direct reading of measured value, deviation from reference value as ΔABS or Δ%
Range
AC R
30mΩ / 300mΩ / 3Ω / 30Ω / 300Ω / 3kΩ
DC V
6V/60V
30V/300V
Max. Input voltage
65V
310V
Measuring speed (measurements/s)
Fast: 50 measurements per second
Medium: 10 measurements per second
Slow 1: 5 measurements per second
Slow 2: 3 measurements per second
Comparator
10 compartments
Measuring range functions
Auto, Hold
Trigger functions
Automatic (internal), Manual, External, Bus
Operating mode

Control of I/U at the DUT; RELative value display; Zero correction by short-circuit measurement;
average of 1-255 single measurements; adjustable delay;
graphical display and evaluation; USB storage;
max. 100 memory locations; max. 30000 statistics data points

Interfaces
HANDLER, RS232, USB Device, GPIB (optional), USB Host

General Data

Application range
Temperature
0°C - 40°C
Humidity
≤90% rel. LF
Operating supply
Voltage
100V - 120V , 198V - 242V
Frequency
47Hz - 63Hz
Power consumption
Max. 15VA
Dimensions (W×H×D)
215mmx87mmx335mm (net)
235mmx105mmx360mm (with protection)
Weight
Approx. 3.6kg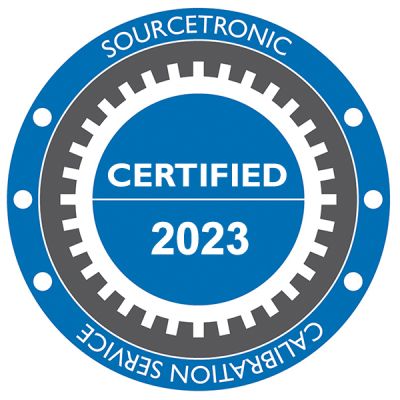 Calibration Ohmmeter
Standard-compliant, multi-vendor calibration based onISO 17025
Several measurement ranges
Ohmmeter
Traceable to DKD
Cleaning and adjustment
Repair service
TT mounting frame 19"
Highlights
Mounting frame 19"
Color: RAL light grey
Internal dimensions: 400 x 132 mm
External dimensions: 485 x 177 mm
Hole spacing: 465 x 101.6mm
Height unit: 4U
Devices: ST2830, ST2515, ST2516/B, ST2683A/B, ST2523/A, ST multimeters, ST power meters,
Transport Case Milliohmmeter/Multimeter
Milliohmmeters: ST2515, ST2516, ST2516B
Multimeters: ST1941, ST1942, ST1951, ST1952, ST1961, ST1963
Battery Testers: ST2523, ST2523A
Robust transport case
Aluminium frame lid can be opened
Equipment compartment with punctual foam lining
Clearly arranged accessory compartments
Highest transport safety
2 central butterfly locks at the front
2 locking hinges at the rear
1 HighEnd case handle at the front