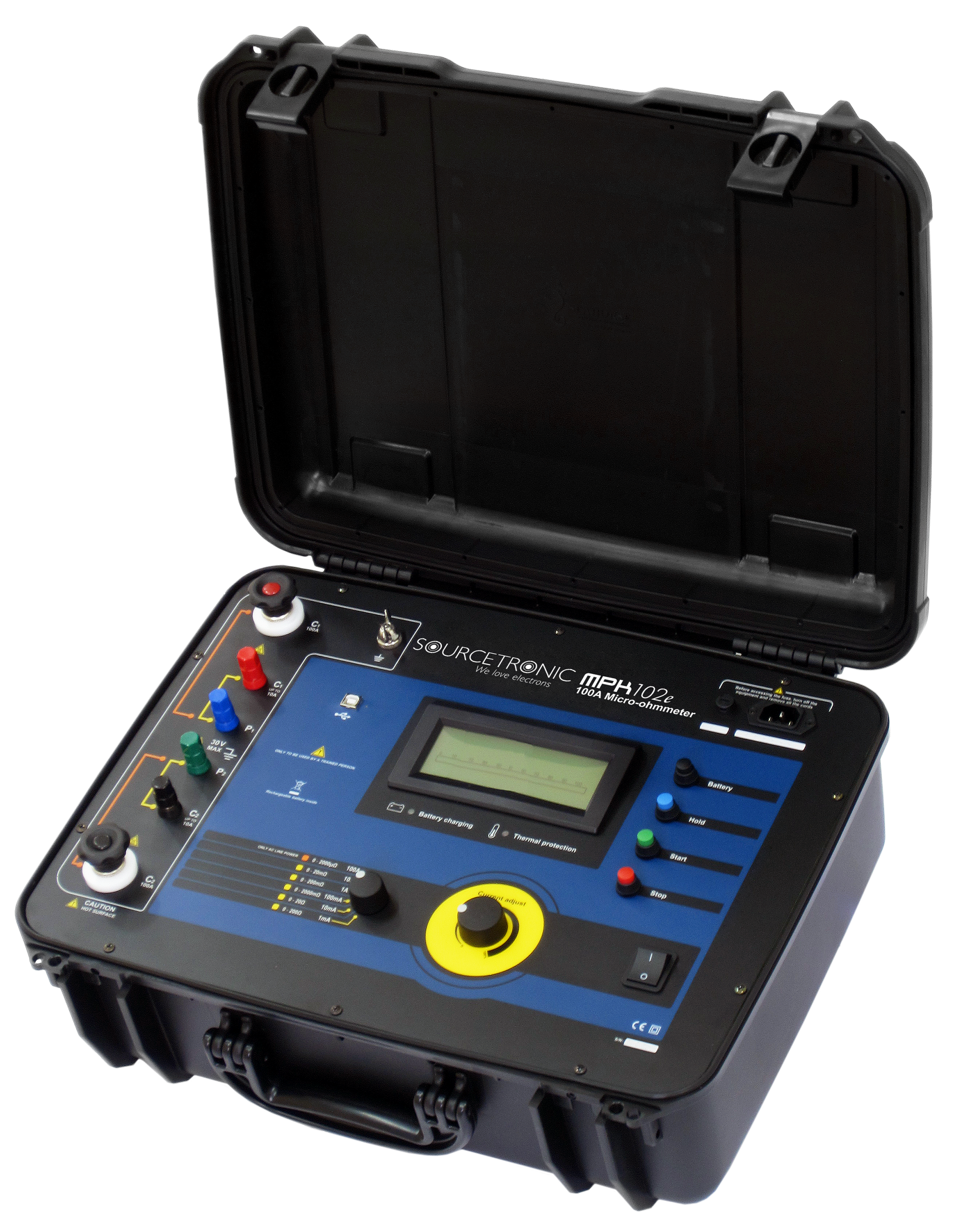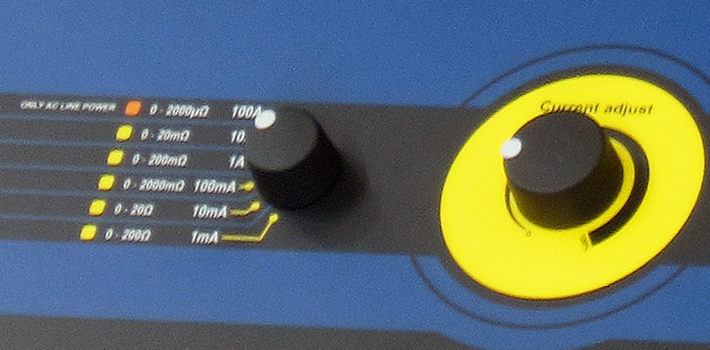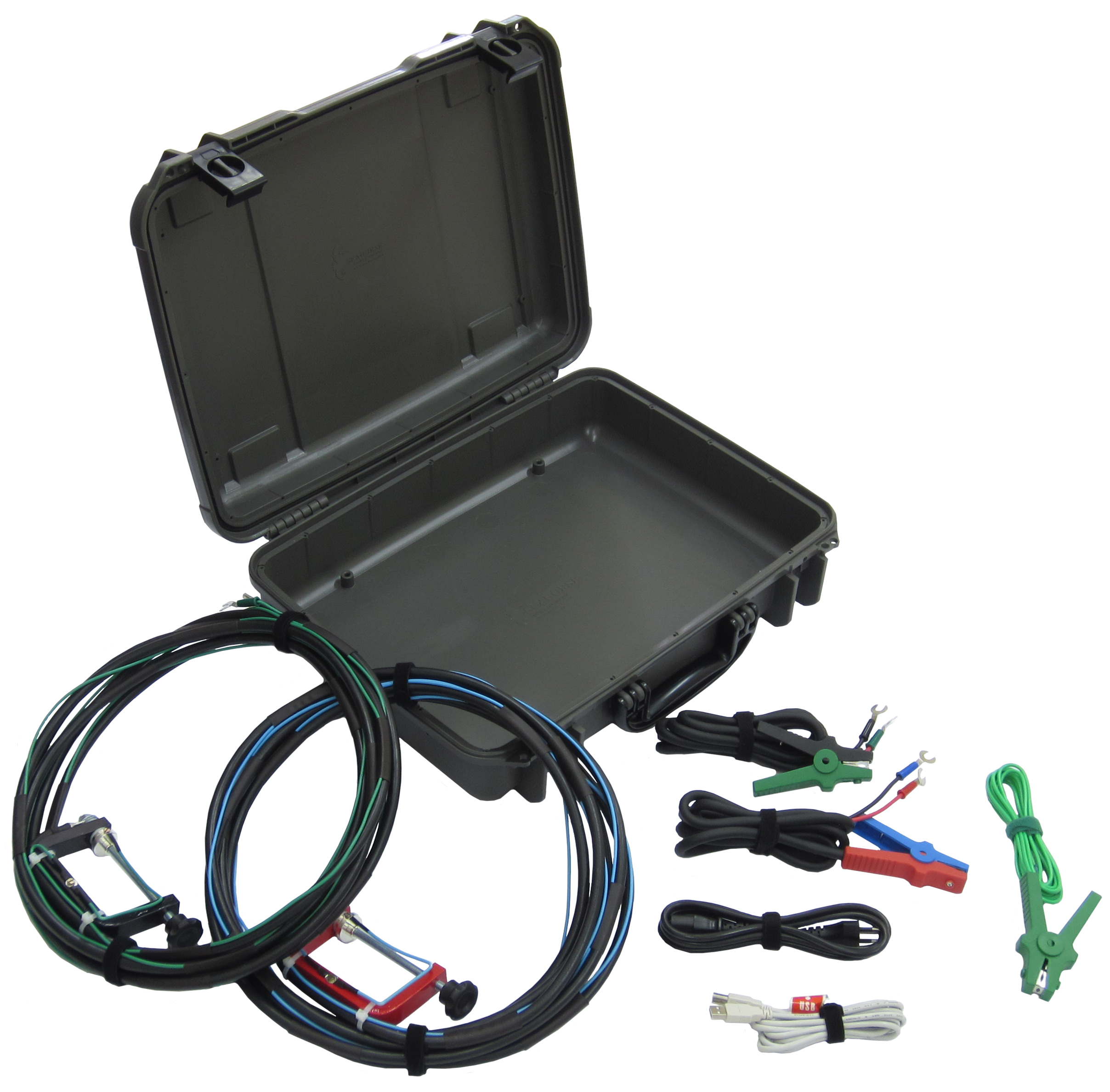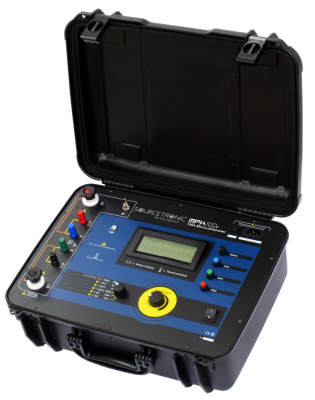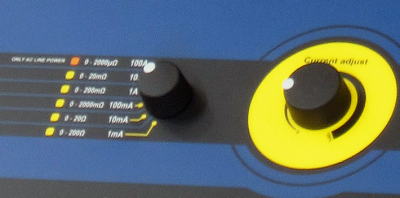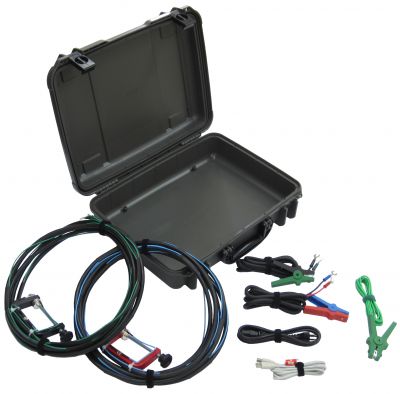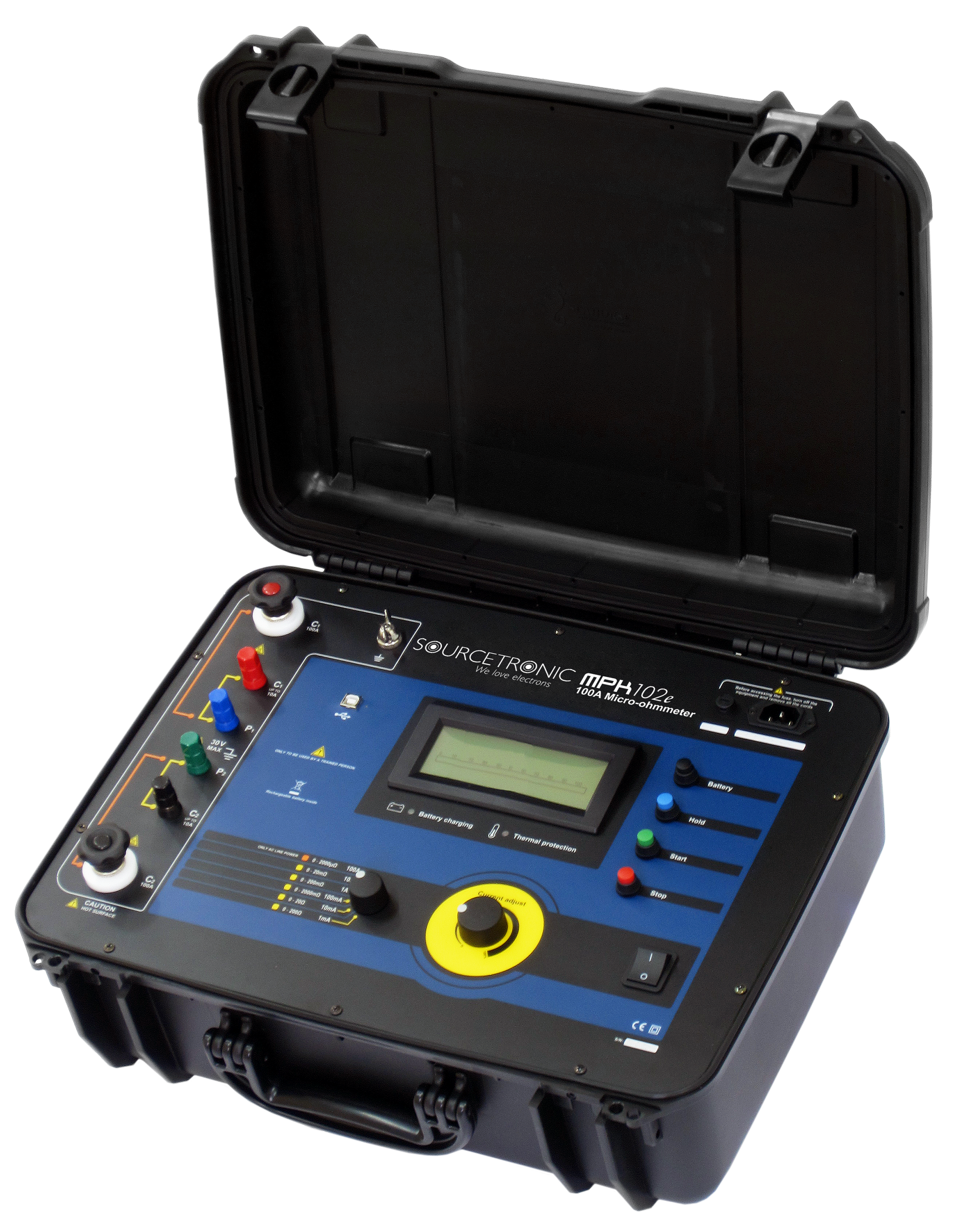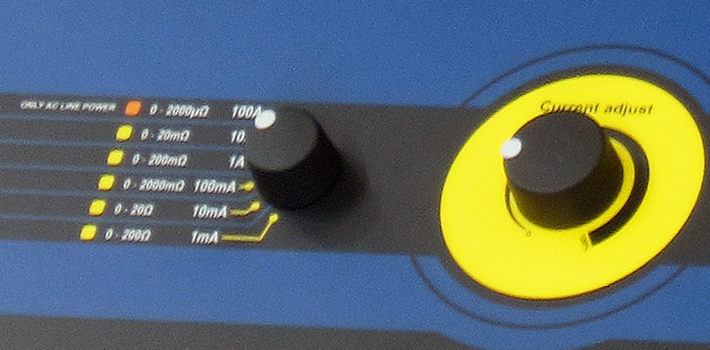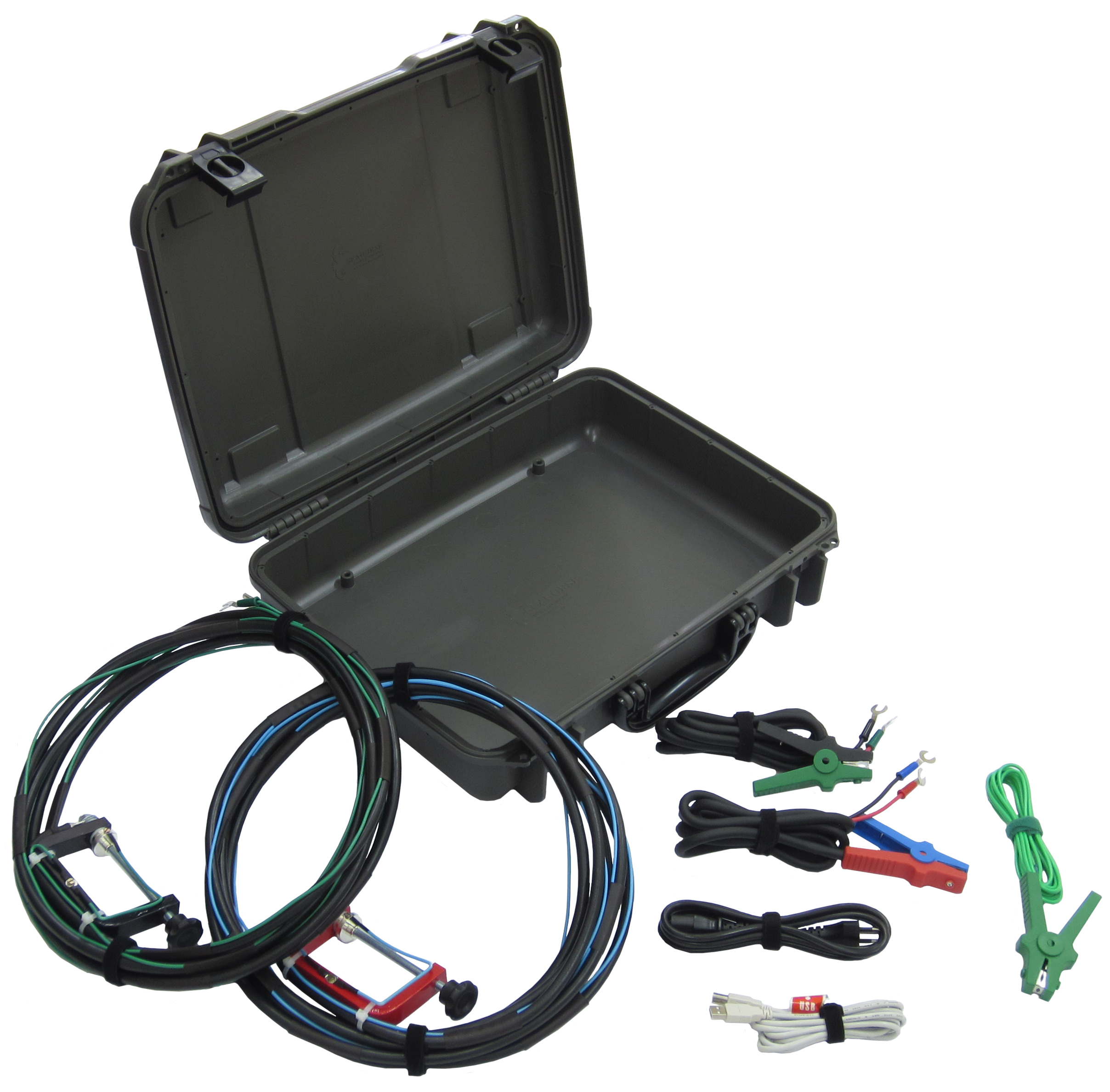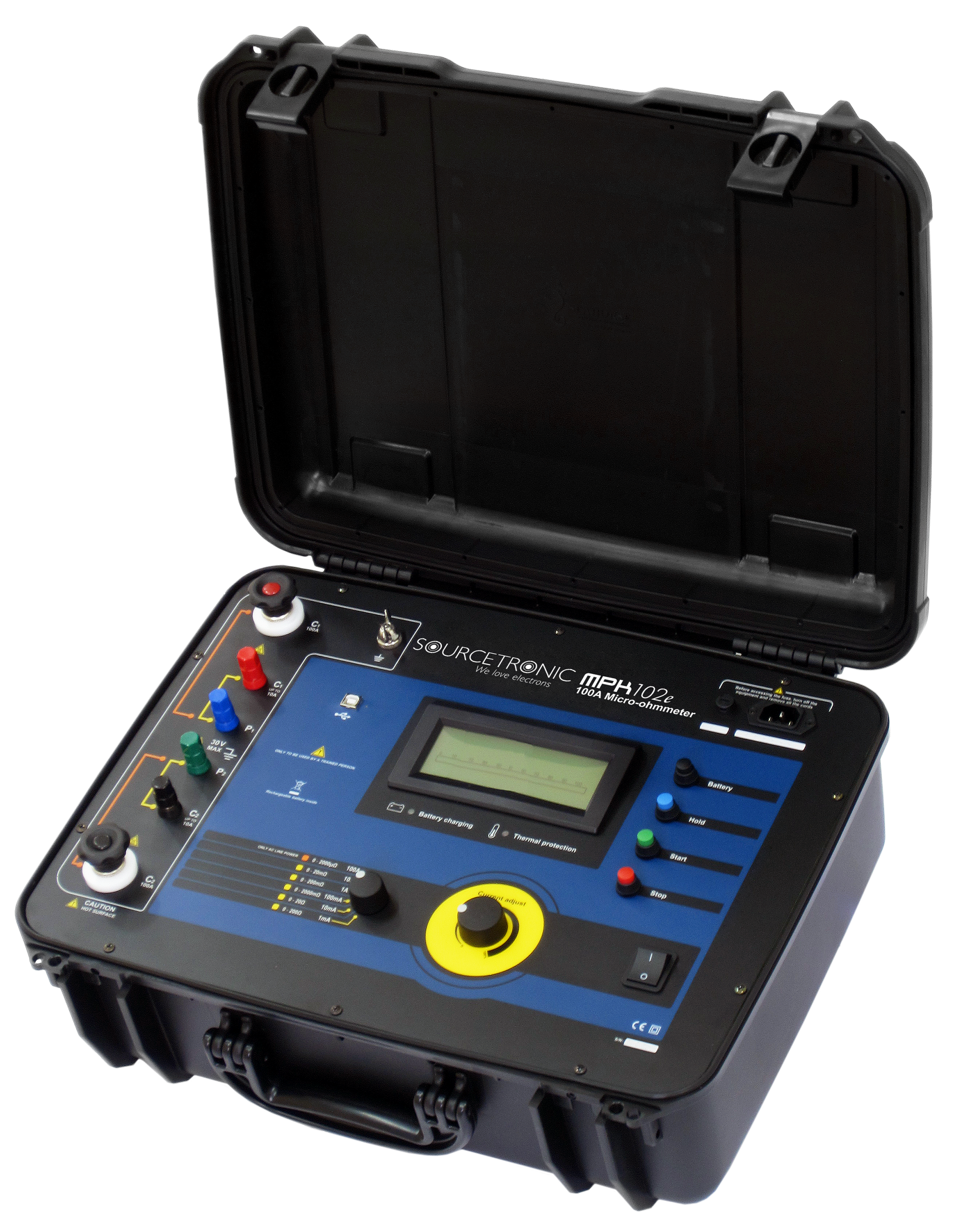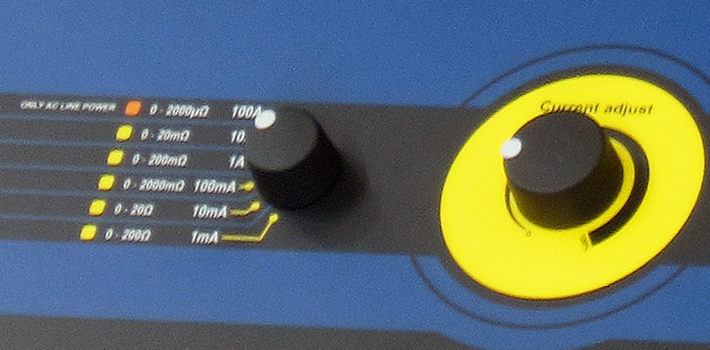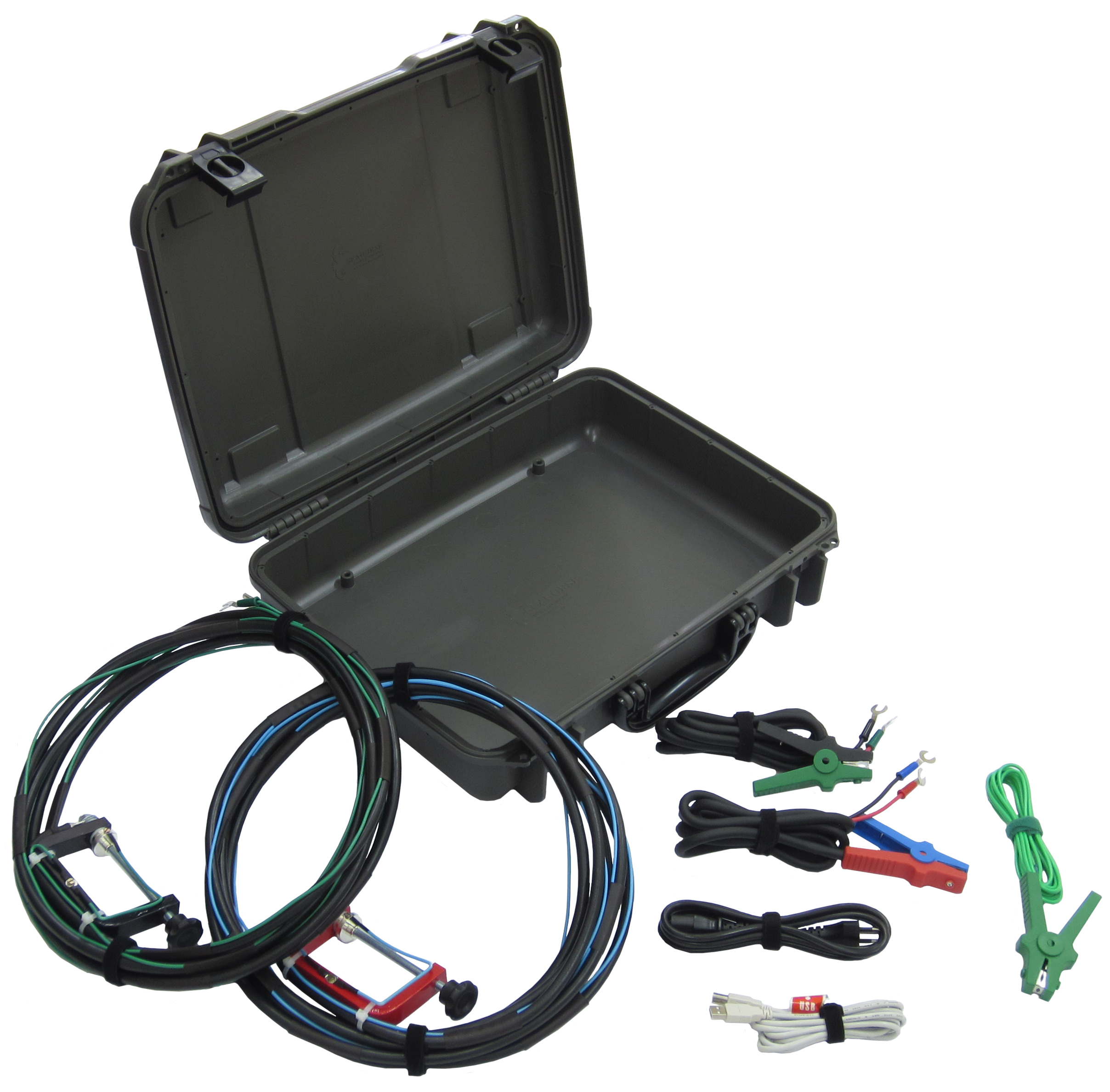 Microohmmeter MPK-102e
Goods expected soon
Details
Fachberatung unter
+49 421 277 9999
Description
Product information "Microohmmeter MPK-102e"
Highlights
100 A Low-Resistance-Meter
Direct reading 4 ½ digits
Resolution: 0.1 µOhm
Basic accuracy ± 0.5% of reading ± 2 digits
Overheating protection
USB interface
Protection IP54
The MPK-102e high current micro-ohmmeter is a portable, microprocessor-controlled instrument, used to accurately measure very low contact resistances of breakers and switches, busbars, transformers winding and engines, etc., with test currents from 1 mA to 100 A. It employs the 4 terminals-method to avoid measurement errors caused by test leads and their contact resistances. Resistances readings are shown in the alphanumeric display with up to 4½ digits-resolution. It allows to measure resistances up to 200 Ω, with a resolution of up to 0.1 μΩ.
Using its internal rechargeable battery, measurements with up to 10 A test current may be carried out without connecting the equipment to mains power. Powered by to mains power, it allows to measure with any test current up to 100 A. Measurement accuracy is guaranteed by an state-of-the-arts signals amplification system, offset-free and of high long-term stability. Test current may be adjusted by the operator in every one of the scales and their values are measured using an analog indicator (bargraph), making it easy to measure resistances with a significant inductive component, as in the case of big transformers windings.
It has a USB that may be connected to a printer, computer, or any data collector to register measured values. The Hold function keeps in the display the measured value at a certain time-point, when the corresponding key is pressed. The high-current generation system is based on modern technology that allows to significantly decrease both its weight (30.86 lb) and size. The cabinet is made of plastic material highly resistant to impacts and to environmental challenges. Internal thermal sensors in all sensitive components avoid any damaged caused to the instrument due to overheating. This is strong but lightweight equipment, and may be easily carried by one person. It is water-resistant and can be used under severe weather conditions offering an excellent performance working both in the laboratory and out in the field.
TEST CURRENTS
1 mA, 10 mA, 100 mA, 1 A, 10 A, 100 A
Each current may be continuously adjustable from 0 to 100%
RESISTANCE RANGES
0-2000 μΩ @ 100 A
0-20 mΩ @ 10 A
0-200 mΩ @ 1 A
0-2000 mΩ @ 100 mA
0-20 Ω @ 10 mA
0-200 Ω @ 1 mA
RESOLUTION
0,1 μΩ @ 100 A
1 μΩ @ 10 A
10 μΩ @ 1 A
100 μΩ @ 100 mA
1 mΩ @ 10 mA
10 mΩ @ 1 mA
MEASUREMENT PRINCIPLE
Four-terminal, Kelvin-type
CONTINUOUS OPERATION TIME
At 100 A this equipment may be used continuously for aprox. 15 minutes before the thermal protection activates
At 10 A or less, there is not a limited time for continuous operation.
THERMAL PROTECTION
Protects all sensitive components, avoiding any damage due to overheating
BASIC ACCURACY
R < 0.5 mΩ: ± (0.50% of reading + 2 ULSD*)
R ≥ 0.5 mΩ: ± (0.20% of reading + 2 ULSD*)
Units of the Least Significant Digit
ADVANCED FEATURES
Digital direct reading of very low resistances in the alphanumerical display, with up to 4½ digits
Very fast and accurate measurements
TEST CURRENT MEASUREMENT
The current is digitally measured and a bargraph shows the result
The bargraph indication is specially useful when measuring inductive loads, so that the operator can verify easily when the test current has been stabilized
INTERFACE
ENVIRONMENTAL PROTECTION
SAFETY CLASS
Meets the requirements of IEC 61010-1
POWER SUPPLY
Mains or internal battery powered
Internal battery: rechargeable, sealed lead-acid (for up to 10 A test current)
Mains supply*: 100-130V~ or 220-240 V~ (for up to 100 A test current)
*The option must be indicated on the order
BUILT-IN BATTERY CHARGER
For 100-130V~ or 220-240 V~ mains supply
OPERATING TEMPERATURE RANGE
23°F to 122°F (-5°C to 50°C)
STORAGE TEMPERATURE RANGE
-13°F to 149°F (-25°C to 65°C)
HUMIDITY RANGE
EQUIPMENT WEIGHT
DIMENSIONS
19.76" x 15.51" x 7.48" (502 x 394 x 190 mm)
INCLUDED ACCESSORIES
2 combined current and potential leads for 10 A (1.8 m)
2 combined current and potential leads for 100 A (6 m)
1 USB cable
1 power cord
1 case for the accessories
1 user guide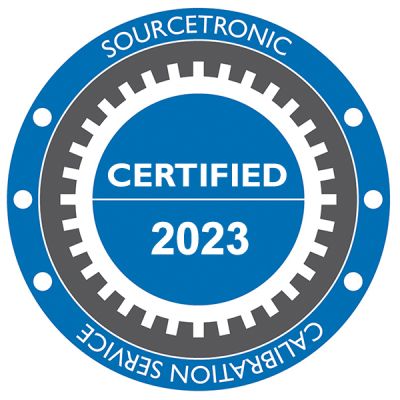 Calibration Ohmmeter
Standard-compliant, multi-vendor calibration based onISO 17025
Several measurement ranges
Ohmmeter
Traceable to DKD
Cleaning and adjustment
Repair service