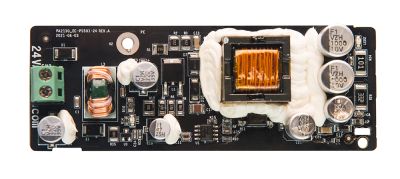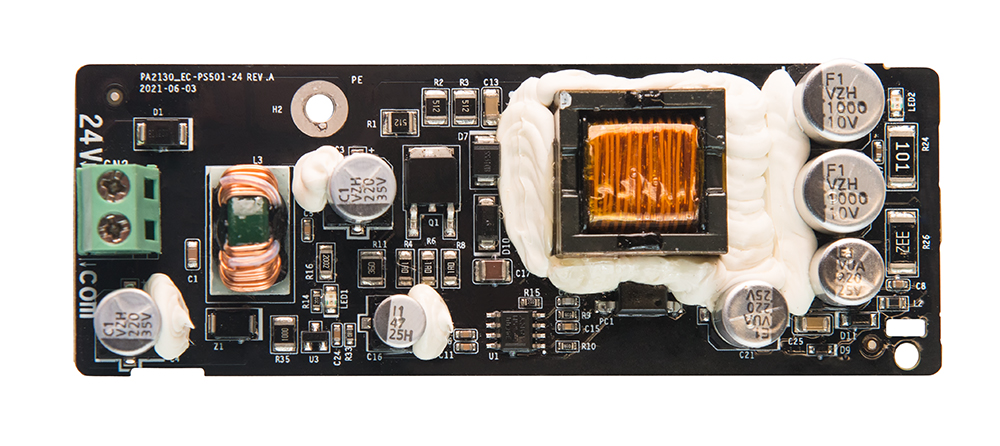 24V Power Supply Card SPS501-24
In stock
Details
Fachberatung unter
+49 421 277 9999
Description
Product information "24V Power Supply Card SPS501-24"
The 24V power supply card SPS501-24 offers the possibility to supply the control board of the ST600 with power even if there is no voltage at the terminals R, S and T. If this expansion card is used e.g. as a supplement to a ProfiNet expansion card, the latter remains in operation even if the 400V power supply is interrupted.
For this reason, we recommend the use of a 24V expansion card if multiple ProfiNet nodes are to be used in a network.
Highlights
Compatible with ST600 series of frequency converters
Input voltage range: 18-30V DC

.

ST600 inverter

Slot 1

Slot 2

Slot 3 (only 7.5kW and higher

2.2kW - 5.5kW

X
--

7.5kW

X

--
X

11kW and above

X
X
X
X

Slot compatible with 24V expansion card
--

Slot not compatible with 24V expansion card